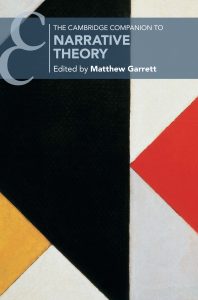 Matthew Garrett's writing and teaching concern the relationship between literary form and social history. He is the author of Episodic Poetics: Politics and Literary Form after the Constitution (Oxford University Press, 2014; paperback 2018), which puts forward a dialectical theory of the literary episode and examines how episodic forms gave variegated shape to the social, political, and economic conflicts that defined the moment of U.S. national formation. He is also editor of the Cambridge Companion to Narrative Theory (2018), which reconstructs the study of narrative poetics as a critical theory.
Currently he is completing a book, "Reading Is Theft: Literature and the Culture of Property," on the history and ethics of reading since the sixteenth century; a portion of that project appears in Critical Inquiry.  Other essays have been published in American Literary History, American Quarterly, ELH, the Journal of Cultural Economy, Radical History Review, and other journals.  He teaches courses on American literature and literary theory, including courses on the literature of revolution, transatlantic poetry and poetics, Marxism, psychoanalysis and literary criticism, the novel, and narrative theory.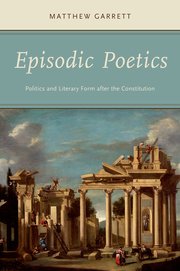 Garrett has received fellowships from the American Council of Learned Societies, the Library Company of Philadelphia, the American Antiquarian Society, and the McNeil Center for Early American Studies at the University of Pennsylvania. Since 2008 he has taught at Wesleyan, where he is Associate Professor of English, core faculty member in American Studies, and Director of the Certificate in Social, Cultural, and Critical Theory.